Course Details
Duration: Online Course
Course Topic(s):
Botulinum Toxin, Dermal Filler
Contact Details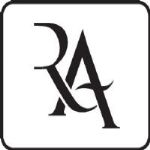 Raj Acquilla Academy
Contact:
Dr Raj Acquilla

Address:
The Gatehouse
1 St Marys Drive
Whitegate
Cheshire
CW8 2EZ
Telephone:
01606 882115
Email Us
For more information on this event please add your name, email and tel below.
Exceptional cosmetic medical training on Botox and fillers for both aspiring and experienced nurses, doctors and dentists brought to you by the RA Academy and Dr Raj Acquilla.
The goal is to teach a clear and sequential understanding of cause and effect with facial injectables which optimises aesthetic results whilst managing risks and complications.
AVAILABLE THROUGH AN ONLINE LINK TO MAKE IT EASY TO WATCH AS MANY TIMES AS YOU NEED
The webinars and live injection techniques will be updated regularly in keeping with the most current knowledge and application in the field.
Dr Raj Acquilla will demonstrate how to treat each anatomical region with Botulinum toxin and Dermal fillers by sharing the latest knowledge in facial anatomy, technical strategy and methodology.
The series includes a wide variety of injectable training videos, from perfecting basic Botox techniques to more advanced strategies such as:
- Six point perioral rejuvenation
- Six point periorbital rejuvenation
- Eight point rhinomodulation
- Eight point injectable facelift
£895 per year (one-off purchase) or £89.50 per month direct debit
- subscriptions managed through the RA Academy website - www.raacademy.co.uk/webinars.
** 25% DISCOUNT AVAILABLE FOR CONSULTING ROOM MEMBERS ** - Contact RA Academy direct for further information, do not purchase subscription through the website.
Details:
Fee: Monthly direct debit or one off payment (VAT included) | No Catering
Disclaimer
www.cosmetictraining.co.uk accepts no liability for the accuracy of training course information listed above. All information is provided by the training course operator.
Training courses listed on www.cosmetictraining.co.uk are neither run nor organised by www.cosmetictraining.co.uk or The Consulting Room (www.consultingroom.com). We do not validate, accredit or verify the quality or educational content of training courses in any way. It is up to the individual to ask to see CPD or qualification certification and to do due diligence to satisfy themselves of the course quality when applying with the provider.
You will need to contact the listed provided directly using the contact information on the left hand side of this page in order to enquire about the specific training course. Please do not contact us directly.