Designed to meet the needs of busy clinic owners and managers, The Consulting Room Academy aims to offer a variety of effective, online training resources for all kinds of staff working in a clinic environment.
Modules range from telephone training to help you maximise the effectiveness of your front-line reception staff when it comes to booking consultation appointments, to sales training for therapists and other client-facing staff to help them up-sell all your services. All modules can be completed independently by each member of your staff, who will receive a certificate upon completion.
This is a great opportunity for staff to build up a portfolio of skills whilst equally benefiting the business that they work for.
The Consulting Room Academy is provided at no additional cost as an integral part of the Consulting Room Membership subscription.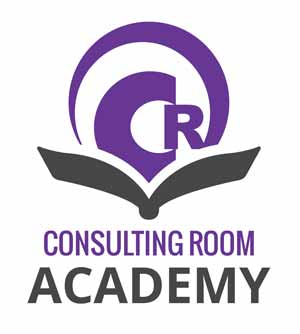 How Do I Join?
Consulting Room Members can access this resource by logging in to our Partner home page. If you're not yet a member of Consulting Room and wish to find out more about the Consulting Room Academy, as well as the many other benefits of membership, then get in touch with us.
To learn new skills and grow your business, you can purchase lifetime access to each course for a one-off payment of £245.95 + VAT. Access to each course is immediate upon purchase. To select, click on 'more information' on your chosen course here.