Course Details
Region: London | Venue: Online | Duration: 3.5 hours
Course Qualification(s):
CPD
Course Topic(s):
Bio-Identical Hormone Replacement Therapy
Contact Details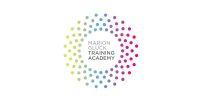 Marion Gluck Training Academy
Contact:
Anna Paci

Address:
Londoneast-UK Business Centre
Yew Tree Avenue
Dagenham
RM10 7FN
Telephone:
07473050800
Web:
www.marionglucktraining.com/
Email Us
For more information on this course please add your name, email and tel below.
The Marion Gluck Training Academy is delighted to announce the launch of its new live, online accredited course 'Thyroid Masterclass' hosted via Zoom. The course has been developed specifically to the needs of practitioners looking for essential knowledge in treating thyroid disorders.
The course serves as both a standalone course for all practitioners, especially those who have already completed courses 1 & 2, to develop competence and confidence in diagnosing and treating patients with thyroid disorders.
It has become increasingly evident that there is a significant gap in thyroid knowledge in women's health and hormones. The purpose of this course is to provide you with all of the very latest information on diagnosis and management across all licensed and unlicensed options.
The training provides a factual overview of thyroid function and health, enabling practitioners to understand the full picture of how to manage it.
Course outcomes
By completing the course, you will gain an understanding of:
Understand the anatomy and function of the thyroid gland
Explain the function of all thyroid hormones
Describe the conditions which lead to abnormal thyroid production
Understand the synthesis of thyroid hormones and nutritional requirements for their production
Demonstrate knowledge of all different thyroid medications available, both synthetic and desiccated
Confidently evaluate thyroid disorders and treat/refer appropriately
Presented by Dr Ghazala Aziz-Scott, BHRT expert and Functional Medicine Doctor, who will explain the conventional treatment of thyroid disorders alongside alternative treatment options using natural desiccated thyroid and compounded synthetic options, as well as a functional medicine approach to treatment.
Other info:
Live, online training via Zoom
CPD (3) points over 3 CPD hours
A recording of the course will be made available for 30 days after the course.
Requirements to attend course
The course can be completed as a standalone course and all UK and overseas prescribing practitioners are welcome to register.
Venue Details: Online
Venue Address:Anytime, AnywhereAnywhere
Fee: £295 (VAT excluded) | No Catering
Disclaimer
www.cosmetictraining.co.uk accepts no liability for the accuracy of training course information listed above. All information is provided by the training course operator.
Training courses listed on www.cosmetictraining.co.uk are neither run nor organised by www.cosmetictraining.co.uk or The Consulting Room (www.consultingroom.com). We do not validate, accredit or verify the quality or educational content of training courses in any way. It is up to the individual to ask to see CPD or qualification certification and to do due diligence to satisfy themselves of the course quality when applying with the provider.
You will need to contact the listed provided directly using the contact information on the left hand side of this page in order to enquire about the specific training course. Please do not contact us directly.