Course Details
Region: South East | Venue: Sopwell House | Duration: 1 day
Course Topic(s):
Anti-Ageing, Business, Complications Management, CQC, Health and Safety, Marketing, Sciton, Skin Rejuvenation, Website Marketing
Related Product(s)/Brand(s):
Lynton Lasers, Neostrata Peels, Sciton
Contact Details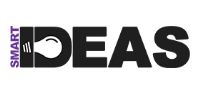 SMART Ideas
Contact:

Address:

Telephone:

Email Us
For more information on this course please add your name, email and tel below.
After nearly a decade of unstoppable growth, the advent of the pandemic and recession have made operating a profitable aesthetic business more challenging for clinic owners and practitioners.
Savvy business owners need to ensure that their strategy and infrastructure is rock solid to weather the uncertainty that we are all facing for the foreseeable future.
Following 10 years of unstoppable growth, the next decade will undoubtedly be more challenging for clinic owners and practitioners as the seemingly inexorable rise in competition threatens to outstrip consumer demand. This could be compounded as western economies struggle for growth, and savvy business owners need to ensure that their strategy and infrastructure is rock solid to weather any ensuing downturn in demand caused by a recession (which many economists say is long overdue).
Having operated businesses during the last major recession in 2008, we witnessed the closure of clinics that were not financially structurally sound, and who panicked during the slowdown. However, the SMART businesses (who were prepared) survived and thrived in a post-recession landscape that had weeded out the weaker business models. SMART Ideas provides an opportunity for clinic owners and core members of their staff to take stock and ensure that they are properly positioned for the challenges that the next decade will bring.
The annual SMART Ideas Seminar is a unique, one-day CPD approved conference, hosted by The Consulting Room - the UK's largest and longest-running aesthetic information website.
It is THE aesthetic business event of the year for Business Owners, Marketeers and Clinic Managers who want to stay ahead of marketing, strategy and compliance trends and ensure that their business is properly positioned to grow, irrespective of increased competition or recessionary forces.
Unlike other events that are usually focused around the clinical aspects of aesthetics with a business agenda as a sideshow, SMART Ideas covers - in one day - a range of carefully selected business topics associated with running an aesthetic clinic.
Now in its 12th year, it is the only parallel agenda aesthetic industry seminar that covers subjects critical to running a successful aesthetic business delivered by presenters with real-world experience in their area of expertise.
No other seminar offers such a diverse, comprehensive and useful itinerary as SMART Ideas and thanks to its unique three-track parallel agenda you can pick which talks you attend.
Business Agenda - Having a clear well thought out strategy is the key to any successful business model. The main strategy agenda is, as always, wide-ranging – but with a focus on topics and themes that are more relevant for business owners to pay attention to in more competitive market conditions. In addition, ConsultingRoom.com has members who are now thinking of retiring – and in discussions with them, we realise many are not properly structured to provide an appropriate reward for the years of hard work that they have put into their enterprise. Whether you're just starting out, or thinking of selling in the future, business owners need to effectively plan for an eventual exit – and this is a theme that will be explored throughout the day.
Suitable for all members of your clinic team involved in clinical, marketing, finance or strategic decisions, this agenda will stimulate thought and debate alongside providing access to experts for advice and guidance.
Rick Management Workshop - This series of interactive workshops will help clinic owners and clinic managers responsible for compliance and risk management related issues to get to grips with the latest updates in legislation. Practical information and advice will be provided by experts in their field, to ensure that your business can prepare, plan and protect itself in 2022 and beyond.
Sales and Marketing Workshops - Let's face it - digital marketing is a complex and confusing subject where the rules are constantly changing! These interactive workshops give delegates more time for questioning and discussion of key disciplines that all successful aesthetic clinics need to understand, master or outsource. The intimate nature of the SMART Ideas events means they are a great opportunity for learning, questioning, networking and general interaction as well as an opportunity to gain 8 hours of CPD points and a bucket full of business ideas.
Venue Details: Sopwell House
Venue Address: Cottonmill Lane, St AlbansSt Albans, Hertfordshire, AL1 2HQ
Fee: From £89.40 (VAT included) | Full Day Catering Provided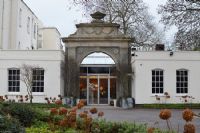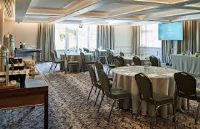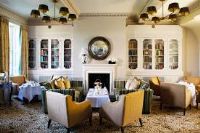 An award winning conference venue in Hertfordshire, Sopwell House is a flexible venue with a selection of well equipped function suites that can cater for all your business needs – from small meetings or interviews, to product launches and large conferences. In addition Sopwell House makes the perfect venue for a private party, group afternoon tea, celebratory BBQ or dinner. A popular choice for many businesses for its location, Sopwell House is just 20 minutes from St Pancras International by train or less than one hour from Central London or Heathrow Airport by car.
Course Sponsor(s) Information:
Exhibitors include: HydraFacial Consulting Room Aesthetic Source Sciton Croma Novo Nordisk Endospeheres InMode Lynton Surface Imaging Ltd Medira Circa Skin / Wow Facial Dermalux
Disclaimer
www.cosmetictraining.co.uk accepts no liability for the accuracy of training course information listed above. All information is provided by the training course operator.
Training courses listed on www.cosmetictraining.co.uk are neither run nor organised by www.cosmetictraining.co.uk or The Consulting Room (www.consultingroom.com). We do not validate, accredit or verify the quality or educational content of training courses in any way. It is up to the individual to ask to see CPD or qualification certification and to do due diligence to satisfy themselves of the course quality when applying with the provider.
You will need to contact the listed provided directly using the contact information on the left hand side of this page in order to enquire about the specific training course. Please do not contact us directly.