Course Details
Region: London | Venue: 30 Euston Square | Duration: 2 Days
Contact Details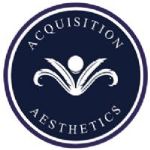 Acquisition Aesthetics
Contact:
Katie Britto

Address:
30 Euston Square
London
NW1 2FB
Telephone:
0203 514 8757
Web:
www.acquisitionaesthetics.co.uk/
Email Us
For more information on this course please add your name, email and tel below.
The non-surgical rhinoplasty is one of the most popular aesthetic procedures currently conducted in the field of injectable facial aesthetics in the UK. The procedure has gained a huge amount of traction since its results have been mastered to compete with those of surgical rhinoplasties at only a fraction of the cost.
Results are traditionally long-lasting and clients receive a huge amount of immediate satisfaction from altering the front and side profile of their nose. Ultimately, this can restore and enhance a client's confidence immediately and is a powerful addition to any practitioner's repertoire of procedures.
Acquisition Aesthetics has collaborated with the world-class injector, Dr. Yusra Al- Mukhtar to deliver this fantastic CPD verified masterclass over 2 days. With her years of expertise and absolute passion for perfection in NSR in particular, during our rhinoplasty training course, Dr. Yusra will be sharing and teaching her tips, tricks, and techniques to achieving results that are simply unparalleled in the industry.
To book your non-surgical Rhinoplasty training course, please choose from the dates and locations below.
Venue Details: 30 Euston Square
Venue Address:30 Euston Square, LondonLondon, NW1 2FB
Fee: £2249.00 + VAT (VAT excluded) | Lunch Provided
www.acquisitionaesthetics.co.uk/course/non-surgical-rhinoplasty-course/
30 Euston Square is a Grade II* listed award winning events venue, in a perfect central London location. Our unique building integrates grand Edwardian façade and original Greek Revival architecture with modern detailing and contemporary characteristics. There is a superb choice of versatile event spaces which can cater for a wide range of corporate and social events. From meeting, training and conference spaces to private dining, weddings and special occasions, there is an abundance of opportunities for the private corporate event organiser.
Disclaimer
www.cosmetictraining.co.uk accepts no liability for the accuracy of training course information listed above. All information is provided by the training course operator.
Training courses listed on www.cosmetictraining.co.uk are neither run nor organised by www.cosmetictraining.co.uk or The Consulting Room (www.consultingroom.com). We do not validate, accredit or verify the quality or educational content of training courses in any way. It is up to the individual to ask to see CPD or qualification certification and to do due diligence to satisfy themselves of the course quality when applying with the provider.
You will need to contact the listed provided directly using the contact information on the left hand side of this page in order to enquire about the specific training course. Please do not contact us directly.