Course Details
Region: North East | Venue: Crowne Plaza Hotel | Duration: 1 Day
Course Topic(s):
Aesthetic Nursing, Anaphylaxis, Anatomy Training, Anti-Ageing, Botulinum Toxin, Cannula Training, Clinical Facial Anatomy, Complications Management, Dermal Filler, Health and Safety, Level 7 Training, Lip Augmentation, Skin Health, Skin Rejuvenation
Related Product(s)/Brand(s):
Azzalure, Botox, Juvederm, Juvederm VOLUMA, Restylane
Contact Details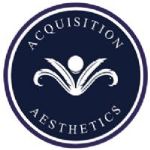 Acquisition Aesthetics
Contact:
Acquisition Aesthetics

Address:
30 Euston Square
London
NW1 2FB
Telephone:
0203 514 8757
Web:
www.acquisitionaesthetics.co.uk/
Email Us
For more information on this course please add your name, email and tel below.
Focused cosmetics training experience designed to empower injectors to devise unique aesthetic treatment plans and deliver beautiful customised results to suit each individual.
Led by a faculty of surgical trainers with years of experience in facial aesthetics, delegates will become confident in a range of techniques to perfect and refine their signature lips. This intensive lip augmentation training masterclass will allow delegates to develop their aesthetic eye and deliver bespoke treatments tailored to suit each individual client.
Please note, delegates must have attended a foundation training course prior to attending one of our masterclasses.
Venue Details: Crowne Plaza Hotel
Venue Address:Hawthorn Square, NewcastleNewcastle, NE1 3SA
Fee: £899 + VAT (VAT excluded) | Lunch Provided
www.acquisitionaesthetics.co.uk/course/lip-augmentation-masterclass
Disclaimer
www.cosmetictraining.co.uk accepts no liability for the accuracy of training course information listed above. All information is provided by the training course operator.
Training courses listed on www.cosmetictraining.co.uk are neither run nor organised by www.cosmetictraining.co.uk or The Consulting Room (www.consultingroom.com). We do not validate, accredit or verify the quality or educational content of training courses in any way. It is up to the individual to ask to see CPD or qualification certification and to do due diligence to satisfy themselves of the course quality when applying with the provider.
You will need to contact the listed provided directly using the contact information on the left hand side of this page in order to enquire about the specific training course. Please do not contact us directly.