Course Details
Region: South East | Venue: Aesthetic Academy of Hertfordshire | Duration: 1 day
Contact Details

Aesthetic Academy of Hertfordshire Ltd
Contact:
Aysha Ibrahim

Address:
21 Victoria Street
St Albans
AL1 3JJ
Telephone:
07496 935 888
Web:
aestheticacademyherts.co.uk/
Email Us
For more information on this course please add your name, email and tel below.
Join us in our skin booster training course, with our expert trainers.
This skin booster acts as the perfect skin rejuvenation treatment to improve skin texture and skin laxity whilst adding gentle volume.
As the needs vary substantially between individual patients, we teach you to apply anatomy knowledge and injection technique skills to select tailored treatments for any single patient.
We believe the only way to truly learn is by injecting live patient models yourself, therefore the majority of the course will be a practical-led session.
How will this skin booster course benefit you and your practice?
Learn more in-depth knowledge about skin anatomy and the aging of the skin.
Learn advanced skills in injecting techniques for skin boosters
Make yourself more employable or attract new clients into your own clinic.
Learning Objectives:
To perform a full-face assessment based on a sound understanding of facial anatomy as well as a deep knowledge of the dynamic movements of the face, which constitutes the fourth dimension of aesthetic treatments: a 4D assessment.
Conduct a medical consultation and assessment of your patient and understand skin types.
You will learn to treat areas that are often difficult to improve such as facial, peri orbital, neck, and decolletage but also body protocols, where the skin has often lost structure and hydration.
You will understand all the various injecting techniques and protocols
Minimal Trauma Protocol
Retrograde Thread Technique
Vertical or horizontal Fan method
Understand how improving the quality of the skin leads to better outcomes in anti-aging medicine by applying taught injection techniques and protocols.
With our small class sizes and full focus on hands-on learning with live models, you will be taught how to administer, utilize and recognize the benefits of skin boosters- Seventy Hyal 2000.
The Aesthetic Academy of Hertfordshire understands learning a new skill can be daunting, therefore we offer full support and guidance upon completion of your course. This will ensure you feel able to confidently deliver the treatments you have learned to an exceptional standard.
Our vision is simple, the Aesthetic Academy of Hertfordshire strives to deliver excellence in evidence-based knowledge and practice with the most hands-on training available.
Venue Details: Aesthetic Academy of Hertfordshire
Venue Address:21 Victoria street, St.AlbansSt.Albans, Hertfordshire, AL13JJ
Fee: 550 (VAT excluded) | Lunch Provided
aestheticacademyherts.co.uk/courses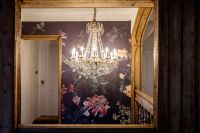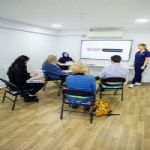 Our training Academy is located in the heart of St Albans – a discrete location on the doorstep of the city centre. Our purpose built training room will host your theoretical education as well as your practical hands on experience. Parking is available in The Maltings Car Park and the Civic Centre Car Park, both not more than 1 minutes walk from the facility. St Albans City Station is 10 minutes walk from the facility.
Disclaimer
www.cosmetictraining.co.uk accepts no liability for the accuracy of training course information listed above. All information is provided by the training course operator.
Training courses listed on www.cosmetictraining.co.uk are neither run nor organised by www.cosmetictraining.co.uk or The Consulting Room (www.consultingroom.com). We do not validate, accredit or verify the quality or educational content of training courses in any way. It is up to the individual to ask to see CPD or qualification certification and to do due diligence to satisfy themselves of the course quality when applying with the provider.
You will need to contact the listed provided directly using the contact information on the left hand side of this page in order to enquire about the specific training course. Please do not contact us directly.