Course Details
Region: South East | Venue: Aesthetic Academy of Hertfordshire | Duration: 1 day
Course Qualification(s):
CPD
Contact Details

Aesthetic Academy of Hertfordshire Ltd
Contact:
Aysha Ibrahim

Address:
21 Victoria Street
St Albans
AL1 3JJ
Telephone:
07496 935 888
Web:
aestheticacademyherts.co.uk/
Email Us
For more information on this course please add your name, email and tel below.
Our Aesthetic medicine and Dermal Fillers training is a one-day introductory course to the most popular injectable Dermal Fillers treatments. Learn the science and theory of injectables with three hours of pre-course learning. Then join us in one of our training clinics to build essential practical skills and treat your first patient. This course is fantastic as a standalone module or as an add on whilst building your aesthetic portfolio.
Aesthetic Academy of Hertfordshire has strategically tailored this course for beginners who are looking to start a career in aesthetic medicine. Led by expert medical aesthetic practitioners in the industry, with over 30 years experience and run successful clinics themselves. They will be sharing this wealth of knowledge and giving you top tips and expert advice in running your own successful clinic.
What You Will Learn:
Introduction to aesthetic medicine and injectables
Facial anatomy and complications management
The science of dermal fillers.
How to inject lips, cheeks, marionette lines and nasolabial folds with dermal fillers
Conducting comprehensive medical and ethical consultations
Business tips and best practices in a clinical environment, data and documentation
If you successfully complete your course training day you will receive a certificate of attendance which is recognised by all major aesthetic insurance companies. Once you have your insurance in place, you can start practising aesthetic medicine.
Our vision is simple, the Aesthetic Academy of Hertfordshire strives to deliver excellence in evidence-based knowledge and practice with the most hands-on training available. Learn to be outstanding- Train at the Aesthetic Academy of Hertfordshire.
Venue Details: Aesthetic Academy of Hertfordshire
Venue Address:21 Victoria street, St.AlbansSt.Albans, Hertfordshire, AL13JJ
Fee: 850 (VAT excluded) | Lunch Provided
aestheticacademyherts.co.uk/courses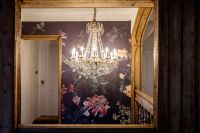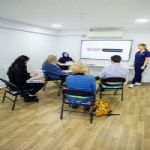 Our training Academy is located in the heart of St Albans – a discrete location on the doorstep of the city centre. Our purpose built training room will host your theoretical education as well as your practical hands on experience. Parking is available in The Maltings Car Park and the Civic Centre Car Park, both not more than 1 minutes walk from the facility. St Albans City Station is 10 minutes walk from the facility.
Disclaimer
www.cosmetictraining.co.uk accepts no liability for the accuracy of training course information listed above. All information is provided by the training course operator.
Training courses listed on www.cosmetictraining.co.uk are neither run nor organised by www.cosmetictraining.co.uk or The Consulting Room (www.consultingroom.com). We do not validate, accredit or verify the quality or educational content of training courses in any way. It is up to the individual to ask to see CPD or qualification certification and to do due diligence to satisfy themselves of the course quality when applying with the provider.
You will need to contact the listed provided directly using the contact information on the left hand side of this page in order to enquire about the specific training course. Please do not contact us directly.