Course Details
Region: London | Venue: 30 Euston Square | Duration: 1 Day
Contact Details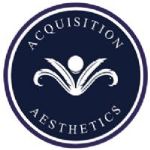 Acquisition Aesthetics
Contact:
Acquisition Aesthetics

Address:
30 Euston Square
London
NW1 2FB
Telephone:
0203 514 8757
Web:
www.acquisitionaesthetics.co.uk/
Email Us
For more information on this course please add your name, email and tel below.
Contouring Course Brief -
Intro and course objectives
-Understand facial assessment.
-Revise relevant facial anatomy & danger zones.
-Understand the importance of product selection.
-Learn practical applications and techniques, including the use of needle and microcannula.
-Understand injecting planes and depths.
-Learn the treatment approaches & techniques, with the specific goals outlined below;
Anti ageing with soft tissue filler.
Beautification: feminisation for the female face and masculinisation of the male face.
Profile harmonisation.
- Learn to form a bespoke treatment plan.
- Complications avoidance/management of vascular injury.
The course will consist of pre-course material, lectures to start the day, demo and hands on practice for every delegate.
What happens after the course?
Ongoing learning with continued mentoring support through Acquisition Aesthetics:
Graduate forum for case discussion and information
Continued mentoring from senior aesthetic practitioners as and when required
Access to discount refresher cosmetic courses
Regular updates regarding new guidance, protocols, aesthetic regulations through our exclusive graduate mentoring email list
Who is the Facial Contouring Masterclass suitable for?
Dentists, doctors and nurses
All Level 7 Certificate Delegates
Please note that delegates must have attended a foundation training course prior to attending one of our masterclasses.
Venue Details: 30 Euston Square
Venue Address:30 Euston Square, LondonLondon, NW1 2FB
Fee: £1500 (VAT excluded) | Lunch Provided
www.acquisitionaesthetics.co.uk/course/facial-contouring-masterclass/
30 Euston Square is a Grade II* listed award winning events venue, in a perfect central London location. Our unique building integrates grand Edwardian façade and original Greek Revival architecture with modern detailing and contemporary characteristics. There is a superb choice of versatile event spaces which can cater for a wide range of corporate and social events. From meeting, training and conference spaces to private dining, weddings and special occasions, there is an abundance of opportunities for the private corporate event organiser.
Disclaimer
www.cosmetictraining.co.uk accepts no liability for the accuracy of training course information listed above. All information is provided by the training course operator.
Training courses listed on www.cosmetictraining.co.uk are neither run nor organised by www.cosmetictraining.co.uk or The Consulting Room (www.consultingroom.com). We do not validate, accredit or verify the quality or educational content of training courses in any way. It is up to the individual to ask to see CPD or qualification certification and to do due diligence to satisfy themselves of the course quality when applying with the provider.
You will need to contact the listed provided directly using the contact information on the left hand side of this page in order to enquire about the specific training course. Please do not contact us directly.