Course Details
Region: West Midlands | Venue: Edgbaston Cricket Ground | Duration: 2 Days
Contact Details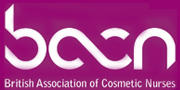 BACN
Contact:
Kris Wilkinson

Address:
North Lodge
North Lodge Court
South Horrington Village
Wells, Somerset
BA5 3DZ
Telephone:
01749 836328
Email Us
For more information on this event please add your name, email and tel below.
Thank you to everyone who attended 2017`s BACN Autumn Aesthetic Conference!
We are pleased to announce that the 2018 BACN Autumn Aesthetic Conference will be held at Edgbaston Cricket Ground/Stadium in Birmingham on Thursday 8th - Friday 9th November!
More information will be released shortly regarding how to book, and exhibitors.
Venue Details: Edgbaston Cricket Ground
Venue Address:Edgbaston Stadium, BirminghamBirmingham, B5 7QU
Fee: (VAT excluded) | Refreshments Provided
Disclaimer
www.cosmetictraining.co.uk accepts no liability for the accuracy of training course information listed above. All information is provided by the training course operator.
Training courses listed on www.cosmetictraining.co.uk are neither run nor organised by www.cosmetictraining.co.uk or The Consulting Room (www.consultingroom.com). We do not validate, accredit or verify the quality or educational content of training courses in any way. It is up to the individual to ask to see CPD or qualification certification and to do due diligence to satisfy themselves of the course quality when applying with the provider.
You will need to contact the listed provided directly using the contact information on the left hand side of this page in order to enquire about the specific training course. Please do not contact us directly.