Course Details
Region: South East | Venue: Dr Bob Khanna Training Institute | Duration: One Day
Course Topic(s):
Anti-Ageing, Botulinum Toxin, Dermal Filler, Platelet Rich Plasma (PRP) Therapy, Thread Lift
Related Product(s)/Brand(s):
Botox
Contact Details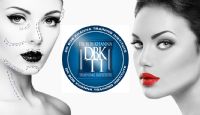 Dr Bob Khanna Training Institute
Contact:
Sonia Pal

Address:
115 Queens Road
Reading
South East
RG1 4DA
Telephone:
01344 721929
Email Us
For more information on this event please add your name, email and tel below.
The facial aesthetic industry is constantly advancing and we feel it is important for all of our delegates to attain the very latest techniques and protocols.
This course is for those who have already attended the Botulinum Toxin and Dermal Filler courses, contained in Module One and Module Two and wish to refresh and renew their knowledge.
AIMS AND OBJECTIVES:
Facial Aesthetics - Whats new
Module One & Module Two - a brief overview
Brand awareness
Patient management - expectations & contra indications
Obtaining valid consent
VAT Implication for Cosmetic procedures
How to achieve safe and predictable outcomes
Complication management and Indemnity insurance information
Preparation and implant management
Module One Live technique demonstrations
Module Two Live technique demonstrations
How to implement facial aesthetics into your everyday practice
Marketing - How to maintain a successful career in the world of Facial Aesthetics
Introduction to PRP and Thread lifting
Questions & Answers
Details: Dr Bob Khanna Training Institute
Venue Address:115 Queens Road, Reading, RG1 4DA
Fee: £350 (VAT excluded) | Lunch Provided
www.drbobkhanna.com/training-courses/10013/Refresher%20Course/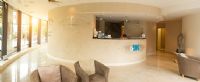 Disclaimer
www.cosmetictraining.co.uk accepts no liability for the accuracy of training course information listed above. All information is provided by the training course operator.
Training courses listed on www.cosmetictraining.co.uk are neither run nor organised by www.cosmetictraining.co.uk or The Consulting Room (www.consultingroom.com). We do not validate, accredit or verify the quality or educational content of training courses in any way. It is up to the individual to ask to see CPD or qualification certification and to do due diligence to satisfy themselves of the course quality when applying with the provider.
You will need to contact the listed provided directly using the contact information on the left hand side of this page in order to enquire about the specific training course. Please do not contact us directly.