Course Details
Duration: ongoing
Contact Details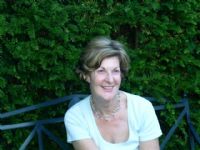 Liz Bardolph
Contact:
Liz Bardolph

Address:
3 Ferncroft Close
Stubbington
Fareham
Hampshire
PO14 2NU
Telephone:
01329 661835
Email Us
For more information on this event please add your name, email and tel below.
What is coaching?
Coaching is a professional partnership which is goal focussed and which will move you towards where you want to be. The coach has a facilitative role, empowering and supporting you to take control of your life.
What are the differences between coaching and mentoring?
Coaching
• Client will set the agenda
• Client is empowered to take action
• No experience of the field is necessarily required by the coach
Mentoring
• Mentor guides and teaches
• Knows the answers
• Draws on his own experiences for the benefit of the mentee
What are the advantages of coaching?
• Coaching builds confidence and competence
• Coaching increases motivation
• Coaching helps and supports with problem solving
Experience to date
I have conducted well over sixty coaching sessions with people who have lifestyle and professional issues. Most people require four to six sessions and some considerably more. Sessions can be purchased in blocks.
Testimonials
The coaching was very professional and done in a warm empathetic manner. Liz put me at ease and very much encouraged me to explore the issues, develop clarity, prioritise and develop an action plan.
DS.
Thank you for everything you have helped me with. I feel like I am back on the path now. MW.
The coaching sessions were amazing. We set goals together which were realistic and achievable and I feel I have really moved on. Coaching has given me more confidence. JM.
Details:
Fee: (VAT excluded) | No Catering
Disclaimer
www.cosmetictraining.co.uk accepts no liability for the accuracy of training course information listed above. All information is provided by the training course operator.
Training courses listed on www.cosmetictraining.co.uk are neither run nor organised by www.cosmetictraining.co.uk or The Consulting Room (www.consultingroom.com). We do not validate, accredit or verify the quality or educational content of training courses in any way. It is up to the individual to ask to see CPD or qualification certification and to do due diligence to satisfy themselves of the course quality when applying with the provider.
You will need to contact the listed provided directly using the contact information on the left hand side of this page in order to enquire about the specific training course. Please do not contact us directly.