Course Details
Region: London | Venue: London Harley Street | Duration: 3 Days
Course Topic(s):
Aesthetic Nursing, Anatomy Training, Botulinum Toxin, Cannula Training, Dermal Filler, Skin Rejuvenation
Contact Details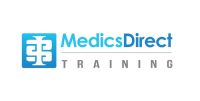 Medics Direct
Contact:
Medics Direct

Address:
77 Harley Street
London
W1G 8QN
Telephone:
0845 643 2008
Email Us
For more information on this course please add your name, email and tel below.
A comprehensive, ground-breaking aesthetics course suitable for all beginners in Botulinum Toxin and Dermal Fillers.
Designed to give delegates the best start in aesthetics with the latest techniques and expert practical training on the most popular treatments in the UK. Also covering anatomy, complications, needle, cannula and facial assessment, this is THE course for anyone looking for a truly solid foundation on which to start their aesthetics practice.
The course can be split into separate days if it is not possible for you to complete all 3 days consecutively. Please phone 0845 643 2008 for more details.
Whats included?
A unique system for treatment that will help you deliver treatments safely and with optimal results. Botulinum Toxin training for forehead lines, crow's feet and frown lines. Dermal Fillers for vermillion border of the lip, lines and wrinkles around the mouth, full lip augmentation and cheeks.
Venue Details: London Harley Street
Venue Address:77 Harley Street, LondonLondon, W1G 8QN
Fee: £2150 (VAT included) | Lunch Provided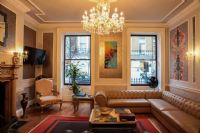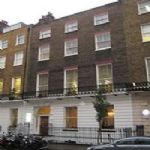 Beautiful clinical setting in London's Harley Street. Our prestigious training academy at 77 Harley Street is in the heart of 'Medical London'. Harley Street is a renowned centre of medical excellence, having several private hospitals within the vicinity and the largest concentration of medical proficiency in the world. We are delighted to welcome delegates and clients from all over the UK and abroad to our Harley Street training academy where our highly experienced experts deliver first class aesthetics training, in a professional learning environment. Harley Street is situated in London's west end and is a five minute walk from several underground stations including Regent's Park and Great Portland Street. It is close to several national train lines. There are rail links to all main international airports for those delegates travelling from further afield.
Presenter / Speaker Detail

Course Presenter: Dr Kate Goldie MBChB, BACD
Dr Goldie is our Medical Director and one of the world's foremost aesthetic doctors. A global key opinion leader and a regular speaker at conferences throughout the world, she is renowned as a true expert in aesthetics. But more importantly, she is a patient, insightful and thorough trainer who will help you understand your practice and your patients on a deep level.
Disclaimer
www.cosmetictraining.co.uk accepts no liability for the accuracy of training course information listed above. All information is provided by the training course operator.
Training courses listed on www.cosmetictraining.co.uk are neither run nor organised by www.cosmetictraining.co.uk or The Consulting Room (www.consultingroom.com). We do not validate, accredit or verify the quality or educational content of training courses in any way. It is up to the individual to ask to see CPD or qualification certification and to do due diligence to satisfy themselves of the course quality when applying with the provider.
You will need to contact the listed provided directly using the contact information on the left hand side of this page in order to enquire about the specific training course. Please do not contact us directly.