Course Details
Region: London | Venue: Sk:n Victoria | Duration: 7 Hours
Course Topic(s):
Skin Rejuvenation
Contact Details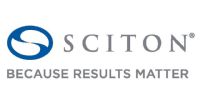 Sciton Inc.
Contact:
David Higham

Address:
Bridge St
London
London
W4 5UF
Telephone:
07736068521
Email Us
For more information on this course please add your name, email and tel below.
Topics:
Deep Resurfacing for Perioral Rhytids
Deep Resurfacing for Lid Laxity
Treatment Options for Acne Scarring
ProFractional™
Halo Laser
Complications — infection, PIH, etc.
Techniques for Patient Comfort and Post Care
And more
Learn the latest techniques for using Sciton Dual-Mode Erbium to address ageing skin, scarring, dyschromias, and more. Didactic training accompanied by live case observation. Refreshments, lunch and training manuals provided.
Venue Details: Sk:n Victoria
Venue Address:3 Monck Street, LondonLondon, SW1P 2FA
Fee: £750 for up to 2 attendees (VAT included) | Lunch Provided
Presenter / Speaker Detail
Course Presenter: Dr Asif Hussein
Dr Hussein specialises in cosmetic dermatology and laser surgery of the skin, including laser resurfacing. He operates from sk:n clinics in London, Epsom, Esher and Brighton. He is a renowned expert in cosmetic dermatology and teaches internationally in all modalities of cosmetic dermatology and laser surgery. He is a Medical Director at sk:n clinics.

Dr Hussein also enjoys teaching and is a Senior Clinical Lecturer at Barts & The Royal London Blizard Institute. He also runs a training academy for cosmetic dermatology. His solid knowledge and experience combined with state of the art technologies make him one of the UK's most respected leaders in the field.
Disclaimer
www.cosmetictraining.co.uk accepts no liability for the accuracy of training course information listed above. All information is provided by the training course operator.
Training courses listed on www.cosmetictraining.co.uk are neither run nor organised by www.cosmetictraining.co.uk or The Consulting Room (www.consultingroom.com). We do not validate, accredit or verify the quality or educational content of training courses in any way. It is up to the individual to ask to see CPD or qualification certification and to do due diligence to satisfy themselves of the course quality when applying with the provider.
You will need to contact the listed provided directly using the contact information on the left hand side of this page in order to enquire about the specific training course. Please do not contact us directly.