Course Details
Region: North East | Venue: Elements MediSpa, 81 Thorne Road, Doncaster DN1 2ES | Duration: 1 Day
Course Topic(s):
CQC, Health and Safety, Slimming Services
Contact Details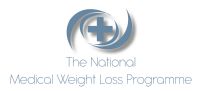 MediQ GROUP
Contact:
Sandy Green

Address:
81 Thorne Road
Doncaster
DN1 2ES
Telephone:
01302 965432
Web:
www.nmwlp.co.uk
Email Us
For more information on this course please add your name, email and tel below.
The National Medical Weight Loss Programme (NMWLP) is delivered by national key opinion leaders with a specialist interest in medical weight management. The team bring a unique blend of experience, having successfully established award winning services within both the NHS and private sectors.
The training team are leaders within their specialist areas, enabling delegates to benefit from a truly evidence based and multidisciplinary approach to weight management. They comprise
Dr Matthew Capehorn – Expert Adviser for NICE on Obesity and Diabetes
Sandy Green – Nurse Consultant and Founder NMWLP
Benefits of the Course
- CPD Accredited
- Delivered by national key opinion leaders in obesity
- Learn about obesity and its complications
- Help patients using evidence-based medicine
- Learn how to set up a successful weight loss service
- Understand the process of CQC / HIW / HIS registration
The Course Modules
Module 1- Introduction to obesity
Module 2 – The regulation of appetite
Module 3 – Diet and nutrition
Module 4 – The psychology of eating
Module 5 – Pharmacotherapy in weight management
Module 6 – Saxenda
Module 7 – Managing obesity in aesthetics
Venue Details: Elements MediSpa, 81 Thorne Road, Doncaster DN1 2ES
Venue Address:81 Thorne Road, DoncasterDoncaster, United Kingdom, DN1 2ES
Fee: £900+ vat (save £600) (VAT excluded) | Lunch Provided
Disclaimer
www.cosmetictraining.co.uk accepts no liability for the accuracy of training course information listed above. All information is provided by the training course operator.
Training courses listed on www.cosmetictraining.co.uk are neither run nor organised by www.cosmetictraining.co.uk or The Consulting Room (www.consultingroom.com). We do not validate, accredit or verify the quality or educational content of training courses in any way. It is up to the individual to ask to see CPD or qualification certification and to do due diligence to satisfy themselves of the course quality when applying with the provider.
You will need to contact the listed provided directly using the contact information on the left hand side of this page in order to enquire about the specific training course. Please do not contact us directly.