Course Details
Region: London | Venue: Wigmore Medical Ltd | Duration: 1 day
Course Topic(s):
Platelet Rich Plasma (PRP) Therapy
Contact Details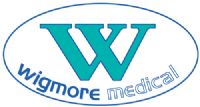 Wigmore Medical Ltd
Contact:
Archie Tashjian

Address:
23 Wigmore Street
London
W1U 1PL
Telephone:
0207 514 5979
Email Us
For more information on this course please add your name, email and tel below.
Dr Daniel Sister brings to you a course in the much talked about subject of Platelet Rich Plasma (PRP) also known Dracula Therapy using the Dracula Kit. For over thirty years, PRP has been used in many different medical fields including: cardiac surgery, oral surgery, dentistry and periodontal implants, orthopaedics, wounds care, sports medicine, neurosurgery, general surgery and cosmetics.
How does it work? A small amount of blood is drawn from the patient into a sterile tube in the exact same manner as a standard blood sample. The tube containing a patient's blood is placed into a centrifuge and spun to separate the plasma and platelets from the other blood components. After a few minutes, the plasma and concentrated platelets are removed from the same tube and re-introduced into the patient at the site of injury, scars, skin, obvious lines or wrinkles. Using a small sterile needle, you inject the PRP in and around the desired site. The treatment lasts 30 to 45 minutes and can be applied to any skin type or colour. Is this safe treatment the nearest thing to a 'perfect' dermal filler? Time will tell.
Dr Sister has travelled the world to discuss with fellow professionals the remarkable array of treatments that have been made possible through this technique. During the course he will talk about his experience of PRP combined with mesotherapy or dermaroller, as a standalone treatment or post ablative laser; mixed (or not) with dermal filler, vitamins, amino acids and antioxidants; It can be used everywhere on the body, ranging from the treatment for hair loss to breast enhancement!
Venue Details: Wigmore Medical Ltd
Venue Address:21 Wigmore Street, LondonLondon, W1U 1PJ
Fee: £300 or £2000 for 3 kits, training and centrifuge (VAT included) | Full Day Catering Provided
www.wigmoremedical.com/events/platelet-rich-plasma-prp/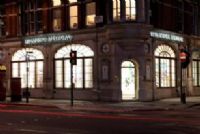 Conveniently located bespoke training premises in Central London near Harley Street and the West End.
Presenter / Speaker Detail
Course Presenter: Dr Daniel Sister assisted by Dr Joney De Souza
Disclaimer
www.cosmetictraining.co.uk accepts no liability for the accuracy of training course information listed above. All information is provided by the training course operator.
Training courses listed on www.cosmetictraining.co.uk are neither run nor organised by www.cosmetictraining.co.uk or The Consulting Room (www.consultingroom.com). We do not validate, accredit or verify the quality or educational content of training courses in any way. It is up to the individual to ask to see CPD or qualification certification and to do due diligence to satisfy themselves of the course quality when applying with the provider.
You will need to contact the listed provided directly using the contact information on the left hand side of this page in order to enquire about the specific training course. Please do not contact us directly.