Course Details
Region: North West | Venue: Manchester City Centre | Duration: 1 Day
Course Topic(s):
Botulinum Toxin, Dermal Filler
Contact Details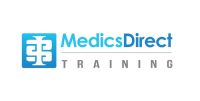 Medics Direct
Contact:
Medics Direct

Address:
77 Harley Street
London
W1G 8QN
Telephone:
0845 643 2008
Email Us
For more information on this course please add your name, email and tel below.
For aesthetics practitioners who have completed their basic toxin and fillers course and are looking to widen the number of treatments they offer.
And for those who have been practising for years and wish to update their skills by including cannula and learning the latest thinking in terms of the anatomy of the aging face, complications and facial assessment.
With dermal fillers you will learn how to create beautiful, natural looking lips and provide lift and renewed shape to the cheeks
Venue Details: Manchester City Centre
Venue Address:Novotel Manchester Centre, ManchesterManchester, M1 4LX
Fee: £750 (VAT included) | Lunch Provided
Manchester is our key hub for Medical Aesthetics in the North. The Novotel Manchester Centre offers a professional conference environment, ideally located to welcome delegates from throughout the UK and abroad. Located right in the heart of the city just a 10 minute walk from Manchester Piccadilly train station and an easy transfer from Manchester Airport.
Presenter / Speaker Detail

Course Presenter: Dr Bhaskar Basu MBBS
Dr Bhaskar Basu is one of our Principal Trainers at Medics Direct. He is known for his knowledge, interaction and enthusiasm to teach both complex theoretical and practical aspects of aesthetic non-surgical treatments in an understandable way.

Dr Basu presents on national and international conferences and brings his extensive knowledge to our training courses. As well as being an expert in the aesthetics field, Dr Basu is a Consultant in Rehabilitation Medicine and has a wealth of experience within the NHS having worked with spasticity management with Botulinum Toxin over many years.


Disclaimer
www.cosmetictraining.co.uk accepts no liability for the accuracy of training course information listed above. All information is provided by the training course operator.
Training courses listed on www.cosmetictraining.co.uk are neither run nor organised by www.cosmetictraining.co.uk or The Consulting Room (www.consultingroom.com). We do not validate, accredit or verify the quality or educational content of training courses in any way. It is up to the individual to ask to see CPD or qualification certification and to do due diligence to satisfy themselves of the course quality when applying with the provider.
You will need to contact the listed provided directly using the contact information on the left hand side of this page in order to enquire about the specific training course. Please do not contact us directly.