Level 2 Dermal Fillers Lip Masterclass with the Dr Bob Khanna Training Institute, Reading (06/11/2017)
Region:
South East

| Venue:

Dr Bob Khanna Training Institute

| Duration:

One Day
Course Topic(s):
Anti-Ageing, Dermal Filler, Lip Augmentation
This unique full day course is designed to enable you to treat the most advanced cases using the very latest cannula techniques.

This course is ideal for delegates that have completed Dermal Fillers Level 1 or for those who have had some basic training for the lip region and wish to develop a more comprehensive understanding of the area.

This course has a key focus on the use of cannulas and Professor Bob Khannas Heart Lips technique and design.

Attendance to the Dermal Fillers 2 - Lip Masterclass will licence you to provide the Heart Lips treatment in your clinic using the trademarked logo, design and techniques for one year. This licence is renewable annually at a cost of £99+VAT.

The course fee includes all course materials used on the day, lecture notes and lunch. On completion of the course you will be issued a certificate of attendance & your Heart Lips License. Information regarding insurance and application packs will be provided on the day.

Delegates are invited to bring a model with them for the practical session. We are able to provide models for those who are unable to provide their own.

AIMS AND OBJECTIVES:

The history of Dermal Fillers
Pharmacology and Toxicology
The use of Dermal fillers - Brand awareness
Anatomy and physiology
Patient management - expectations & contra indications
Obtaining valid consent
VAT Implication for Cosmetic procedures
How to achieve safe and predictable outcomes
Complication management and Indemnity insurance information
Preparation and dosage management
Injection techniques - The advantage of using a Cannula
The K level concept - How to maintain predictable outcomes
Hands on practical session using the cannula technique, for Lips & Heart Lips
How to implement facial aesthetics into your everyday practice
Marketing
How to maintain a successful career in the world of facial aesthetics
Venue Details: Dr Bob Khanna Training Institute
Venue Address:115 Queens Road, Reading, RG1 4DA
Fee:
£850 (VAT excluded) | Lunch Provided
www.drbobkhanna.com/training-courses/10006/Dermal%20Fillers%20Level%202%20-%20Lip%20Masterclass/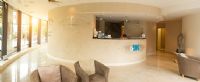 Disclaimer
www.cosmetictraining.co.uk accepts no liability for the accuracy of training course information listed above. All information is provided by the training course operator.
Training courses listed on www.cosmetictraining.co.uk are neither run nor organised by www.cosmetictraining.co.uk or The Consulting Room (www.consultingroom.com). We do not validate, accredit or verify the quality or educational content of training courses in any way. It is up to the individual to ask to see CPD or qualification certification and to do due diligence to satisfy themselves of the course quality when applying with the provider.
You will need to contact the listed provided directly using the contact information on the left hand side of this page in order to enquire about the specific training course. Please do not contact us directly.