Course Details
Region: London | Venue: Wigmore Medical Ltd | Duration: 1 day
Course Topic(s):
Chemical Peel, Skin Care
Related Product(s)/Brand(s):
Neostrata Peels
Contact Details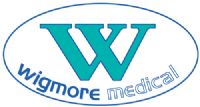 Wigmore Medical Ltd
Contact:
Archie Tashjian

Address:
23 Wigmore Street
London
W1U 1PL
Telephone:
0207 514 5979
Email Us
For more information on this course please add your name, email and tel below.
Discover dermatology developed skincare recommended and highly regarded by experts around the world. NeoStrata is a scientifically advanced clinically proven skincare range recommended by skincare practitioners to visibly improve the skin. As well as being potent anti ageing products, NeoStrata has been proven effective across a wide variety of skin types and conditions including photo ageing, rosacea, hyper pigmentation, severe dryness and acne.
The NeoStrata course is designed as a complete overview of the NeoStrata company, technology, science and products. The day is divided into two parts, the morning session dedicated to product training including the clinical data behind the ingredients and hands on trying and testing each of the NeoStrata products. The afternoon session is mostly practical hands on NeoStrata ProSystem peels comprising of free Glycolic, mandelic and citric acid treatments, suitable for qualified professional use only.
Delegates receive a certificate for the day. Upon registration, delegates are sent pre reading material and on the day everyone receives their own comprehensive training manual with an extended presentation for future reference and reading.
At the end of the course, delegates will understand the NeoStrata core technology ingredients and how they can benefit the skin. Delegates will be able to understand the NeoStrata ranges and how they are relevant to different skin types and demographics, and which are the "hero products" and "best sellers". Delegates will be able to recommend the NeoStrata ProSystem peels for a range of skin conditions to improve the Skin Fitness of clients.
It is preferable to bring a model along for the peel session, they will need to have been prepared for 14 days in advance with a NeoStrata Glycolic product
Note: This is part of our 3-day Combination Pack for Beginners. Book for all three courses for a total of £1800. You can choose any combination of dates.
Venue Details: Wigmore Medical Ltd
Venue Address:21 Wigmore Street, LondonLondon, W1U 1PJ
Fee: £350 (VAT included) | Full Day Catering Provided
www.wigmoremedical.com/events/introduction-to-skincare-and-chemical-peels/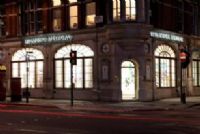 Conveniently located bespoke training premises in Central London near Harley Street and the West End.
Presenter / Speaker Detail
Course Presenter: Anna Baker
Disclaimer
www.cosmetictraining.co.uk accepts no liability for the accuracy of training course information listed above. All information is provided by the training course operator.
Training courses listed on www.cosmetictraining.co.uk are neither run nor organised by www.cosmetictraining.co.uk or The Consulting Room (www.consultingroom.com). We do not validate, accredit or verify the quality or educational content of training courses in any way. It is up to the individual to ask to see CPD or qualification certification and to do due diligence to satisfy themselves of the course quality when applying with the provider.
You will need to contact the listed provided directly using the contact information on the left hand side of this page in order to enquire about the specific training course. Please do not contact us directly.