Course Details
Region: London | Venue: Marion Gluck Training Academy | Duration: 1 Day
Course Topic(s):
Bio-Identical Hormone Replacement Therapy
Contact Details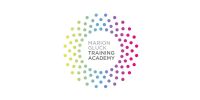 Marion Gluck Training Academy
Contact:
Anna Paci

Provider Code:
CR20
Address:
61 Wimpole St
London
W1G 8AH
Telephone:
07473050800
Web:
www.marionglucktraining.com/
Email Us
For more information on this course please add your name, email and tel below.
This introductory one-day course, developed by Dr Marion Gluck, will give you a unique opportunity to understand the role of hormones and how you can use bioidentical hormones in your practice. The course will cover how to use BHRT to treat and manage a number of common female conditions, including premenstrual syndrome (PMS), perimenopause and menopause.
The course is designed to provide an introduction to bio-identical hormone therapy using the proven 'Marion Gluck Method' and will enable you as a medical practitioner to offer your patients a personalised approach to balancing hormones. During this initial course you will also learn about the compounding process for bio-identical hormones, the different forms they come in and how they should be applied by your patients.
Ongoing post-course support is included as part of the course fee and will offer expert help with your patient case studies, helping you to feel confident and supported in offering this therapy to your patients.
Course outcomes
After the course you will have increased confidence in:
Understanding the role and benefits of hormones: progesterone, oestrogen, testosterone, DHEA and vitamin D
Understanding the difference between BHRT and HRT
Understanding the menstrual cycle and steroid pathway
Reading and interpreting a hormone profile to support the diagnosis of common conditions
Diagnosing and treating premenstrual syndrome (PMS), perimenopause and menopause using oestrogen and progesterone
Building bio-identical hormone therapy into your existing practice
Please note this course will equip you with protocols to treat the common conditions outlined, using the hormones listed. Subject to your background and expertise, it is recommended not to treat patients outside of the scope of the course and refer as appropriate.
It is recommended to complete Course 2 after you have completed Course 1 to further develop your knowledge and scope of treatment.
Venue Details: Marion Gluck Training Academy
Venue Address:61 Wimpole Street, LondonLondon, W1G 8AH
Fee: £995 (VAT excluded) | Lunch Provided
www.marionglucktraining.com/courses/course-1/
Presenter / Speaker Detail

Course Presenter: Susie Rockwell
Dr Susie Rockwell, an NHS GP qualified from Charing Cross & Westminster medical school in 1987 moving to Brighton in 1989. She worked at the Royal Sussex County and the Royal Alexandra Children's Hospital before moving to General Practice.

Dr Rockwell continues to work as an NHS GP at Portslade Health Centre where where she has been since 1992. She runs woman's clinic there for many years and this interest has carried over to her BHRT practice.

Dr. Rockwell was one of the first doctors to be trained in Bio-identical Hormone Replacement Therapy by Dr Marion Gluck. As a result she has successfully treated hundreds of patients using BHRT and it is now the main area of her private practice Hove. During 2016 Dr Rockwell was accredited as a "Menopause Specialist" by the British Menopause Society.
Disclaimer
www.cosmetictraining.co.uk accepts no liability for the accuracy of training course information listed above. All information is provided by the training course operator.
Training courses listed on www.cosmetictraining.co.uk are neither run nor organised by www.cosmetictraining.co.uk or The Consulting Room (www.consultingroom.com). We do not validate, accredit or verify the quality or educational content of training courses in any way. It is up to the individual to ask to see CPD or qualification certification and to do due diligence to satisfy themselves of the course quality when applying with the provider.
You will need to contact the listed provided directly using the contact information on the left hand side of this page in order to enquire about the specific training course. Please do not contact us directly.