Expert Masterclass in Aesthetics, Glasgow (26/05/2017)
Region:
Scotland

| Venue:

Aesthetic Training Academy

| Duration:

1 day
Course Topic(s):
Chemical Peel, Dermal Filler, Thread Lift
Join us for a unique training Masterclass at our academy in Glasgow. Industry leaders Dr Aamer Khan, Uliana Gout, Irfan Mian, Kate Goldie and Vincent Wong will be holding a hands on workshop in Glasgow. Topics covered will include chemical peels, PRP, toxin and filler and thread lifts. The course is CPD accredited and certified.

Each expert will take a section of the day, demonstrating their techniques whilst you watch. You will then practise these methods under their guidance on a model of your own (we recommend you provide your own model).

The day is hosted by Drs Simon and Emma Ravichandran. We are limiting this class to 10 delegates only. You must have previous experience in aesthetic treatments and be a dr, dentist or nurse to attend.
Venue Details: Aesthetic Training Academy
Venue Address:6th floor , 14 Mitchell Lane, Glasgow, G1 3NU
Fee:
995 (VAT included) | Full Day Catering Provided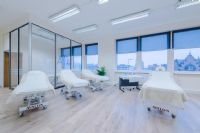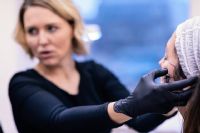 The Aesthetic Training Academy offers unbiased training courses for practitioners working in the field of aesthetic medicine. The courses are conducted by Drs Simon and Emma Ravichandran who have over 10 years experience working in the aesthetics field.
Presenter / Speaker Details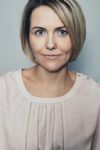 Course Presenter:
Dr Emma Ravichandran
Dr Emma Ravichandran BDS.MFDS worked as a general dental practitioner with special interest in paediatric dentistry for 15 years before establishing a career in aesthetics. She co-founded The Clinetix Medispa group, ASAP group and conference and ATA Glasgow. She frequently speaks and demonstates injectable techniques at national conferences and training events. Her special interest is in anti-ageing injectable treatments to restore harmony and balance and maximise the aesthetic outcome for every patient.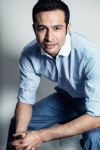 Course Presenter:
Dr Simon Ravichandran
Dr Simon Ravichandran is a Key Opinion Leader in Aesthetic Medicine, Specialising in non surgical facial rejuvenation with Botox, Dermal Fillers, Thread Lifts, chemical peels and lasers. Originally Simon trained as an ear, nose and throat surgeon and worked as a speciality doctor in the Lanarkshire Hospitals Trust until 2016, when he retired from NHS practice to commit himself full time to the development of aesthetic medicine. He co-founded the Clinetix Medispa group in 2010 and is the founder and chairman of the Association of Scottish Aesthetic Practitioners. He is an internationally recognised lecturer and educator of aesthetic medicine, known for his enthusiasm and passion when teaching. He has been a faculty member on the Facial Plastics Training Course at Ninewells Hospital in Dundee and is working with Northumberland University in the development of the Post Grad MSc in Aesthetic Medicine. He has lectured and demonstrated in North America, South America and throughout Europe and the UK. Dr Simon Ravichandran and his wife Dr Emma Ravichandran run the Clinetix Rejuvenation Training Academy which runs a series of courses in Aesthetic Medicine for Doctors, Dentists and Nurses to develop their skills and knowledge. Simon's passion is non surgical aesthetic medicine and he has been developing an approach to rejuvenation using treatments that combine Botox, Dermal Fillers, Thread Lifts, Lasers, Chemical Peels and PRP to achieve outstanding aesthetic results with minimal downtime. Simon is steadfast in his opinion that aesthetic medicine should be used to improve quality of life by creating natural looking aesthetic outcomes.
Disclaimer
www.cosmetictraining.co.uk accepts no liability for the accuracy of training course information listed above. All information is provided by the training course operator.
Training courses listed on www.cosmetictraining.co.uk are neither run nor organised by www.cosmetictraining.co.uk or The Consulting Room (www.consultingroom.com). We do not validate, accredit or verify the quality or educational content of training courses in any way. It is up to the individual to ask to see CPD or qualification certification and to do due diligence to satisfy themselves of the course quality when applying with the provider.
You will need to contact the listed provided directly using the contact information on the left hand side of this page in order to enquire about the specific training course. Please do not contact us directly.