Course Details
Region: West Midlands | Venue: Sterex Academy | Duration: 2 days
Course Qualification(s):
VTCT, VTCT Level 4
Course Topic(s):
Blemish Removal, Electrolysis, Health and Safety, Telangiectasia Removal
Contact Details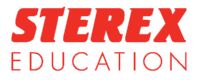 Sterex Academy
Contact:
Christine Hughes

Provider Code:
L4
Address:
174 Kings Road
Tyseley
Birmingham
West Midlands
B11 2AP
Telephone:
0121 708 4137
Web:
www.sterex.com/Education/Training.aspx
Email Us
For more information on this course please add your name, email and tel below.
This is an intensive 2 day course covering the theoretical and practical treatment of Telangiectasia, Milia and Skin Tags. Following successful completion of this stage of the course you will then have up to 3 months to complete 5 case studies and an assignment.
Upon successful completion you will be awarded the Level 4 Qualification in Skin Blemish Removal, together with the Sterex Industry Certificate.
This course is for medically qualified personnel, advanced skin therapists and remedial electrologists who want to include this financially and ethically rewarding service to their treatment menu.
This course is a prerequisite for the Sterex Level 5 course in Advanced Blemish Removal.
Day 1
All theoretical aspects regarding treatment of facial thread veins, spider naevi, cherry angiomas, skin tags and milia using Thermolysis.
Consultation procedures
Aftercare and homecare
Products, equipment and needles
Sterilisation and disinfection
Practical & Treatment Plans to be completed
Day 2
Theory revision
Practical & Treatment Plans to be completed
Q&A and Test
Short assignment
Successful delegates will receive VTCT L4 Qualification in Skin Blemish Removal & the Sterex Advanced Electrolysis Industry Certificate
Venue Details: Sterex Academy
Venue Address:Sterex Head Office, BirminghamBirmingham, West Midlands, B11 2AP
Fee: 995 (VAT excluded) | Full Day Catering Provided
www.sterexacademy.com/couses/l4-qualification-in-advanced-electrolysis/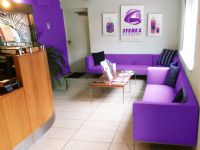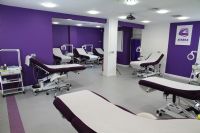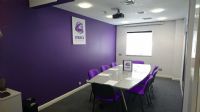 The Sterex Academy has been training in Blemish Removal since 1986 and is an acknowledged leader in this field. The Academy Training Suite is situated within the Sterex Head office in Birmingham and comprises of x8 treatment stations with all equpment, products and consumables required for training supplied, a theory room which comfortably seats x10 delegates and a self contained kitchenette. The ratio of tutors to delegates for most of the courses is 4:1 and the maximum number of delegates trained is 2:8. there is an opportunity for one-to-one training and on-site delivery on some of our courses, contact us for details. All tutors are qualified teachers and assessors and have vast clinical experience which they are delighted to share when training. For further information, dates, costs etc. please contact Christine Hughes, the Academy Manager E: training@sterex.com or T: 0121 708 4137
Disclaimer
www.cosmetictraining.co.uk accepts no liability for the accuracy of training course information listed above. All information is provided by the training course operator.
Training courses listed on www.cosmetictraining.co.uk are neither run nor organised by www.cosmetictraining.co.uk or The Consulting Room (www.consultingroom.com). We do not validate, accredit or verify the quality or educational content of training courses in any way. It is up to the individual to ask to see CPD or qualification certification and to do due diligence to satisfy themselves of the course quality when applying with the provider.
You will need to contact the listed provided directly using the contact information on the left hand side of this page in order to enquire about the specific training course. Please do not contact us directly.