Anatomical Basis of Prevention and Management of Hyaluronic Acid Dermal filler complications & Hyaluronidase Wet-Lab, London (07/10/2017)
Region:
London

| Venue:

OFAA - Oculo Facial Aesthetic Academy

| Duration:

1 Day
Course Topic(s):
Dermal Filler
To educate in a scientific and anatomical manner regards filler placement in the different facial areas to improve safety and efficacy of practitioner outcomes. To educate on the management of filler complications by dissolution with hyaluronidase.

Dissolve HA fillers with guidance on the dilution of hyaluronidase for overfill vs vascular compromise & use in management of granulomas.

Practice supra orbital & retrobulbar hyaluronidase injections & discuss current recommendations for emergency treatment of blindness.

Learn anatomically safe filler planes based on vascular, bony and ligamentous anatomy.

Delegates will get an insight into reading the surface anatomy and real-time application of facial injectables with an emphasis on patient safety and avoidance of structures in critical danger zones.

They will practise, under expert supervision, employing (advanced) injectable techniques in human cadavers.

Ideal for all health care professionals who are performing dermal filler injections.
Venue Details: OFAA - Oculo Facial Aesthetic Academy
Venue Address:2nd Floor, Hodgkin Building, Kings College London, London, SE1 1UL
Fee:
995 (VAT excluded) | Lunch Provided
facialaesthetictraining.com/ofaa-courses/
Presenter / Speaker Details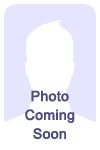 Course Presenter:
Dr Firas Al-Niaimi
Consultant Dermatologist and laser surgeon in London with over 140 scientific publications including in the field of filler complications.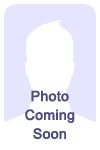 Course Presenter:
Miss Julia Sen
Consultant Osculoplastic and reconstructive at Worcestershire NHS Trust where she has set up the only Oculoplastic surgeon delivered Mohs service in the UK.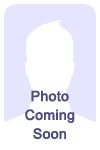 Course Presenter:
Mrs Sabrina Shah-Desai
One of the Uk's leading Oculoplastic Surgeons specialising in cadaver training for non-surgical facial rejuvenation who is an advanced trainer for Galderma.
Disclaimer
www.cosmetictraining.co.uk accepts no liability for the accuracy of training course information listed above. All information is provided by the training course operator.
Training courses listed on www.cosmetictraining.co.uk are neither run nor organised by www.cosmetictraining.co.uk or The Consulting Room (www.consultingroom.com). We do not validate, accredit or verify the quality or educational content of training courses in any way. It is up to the individual to ask to see CPD or qualification certification and to do due diligence to satisfy themselves of the course quality when applying with the provider.
You will need to contact the listed provided directly using the contact information on the left hand side of this page in order to enquire about the specific training course. Please do not contact us directly.